Tyra Banks chose Maui, Hawaii, as the "exotic" location in the second half of season (or cycle) 13 for "reality" show about becoming America's Next Top Model. Previous Top Model exotic locations include Australia, Italy, the Netherlands, and Brazil. US destinations include New York and Los Angeles.
Top Model first aired on the CW channel in May 2003. Since then, every season features an airplane ride across an ocean to some faraway destination for the top 5 or so contestants (out of 14). This season, the top 6 were flown to Maui and lodged in a private vacation rental in the resort area of Ka'anapali.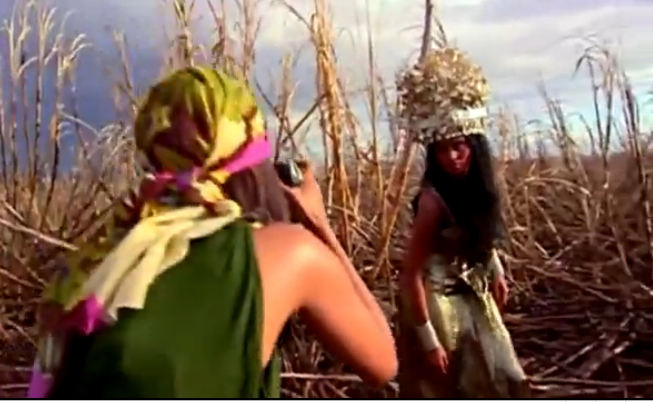 In episode 9, the remaining 6 contestants squeal almost continually while in Hawaii, even while learning to surf near Lahaina.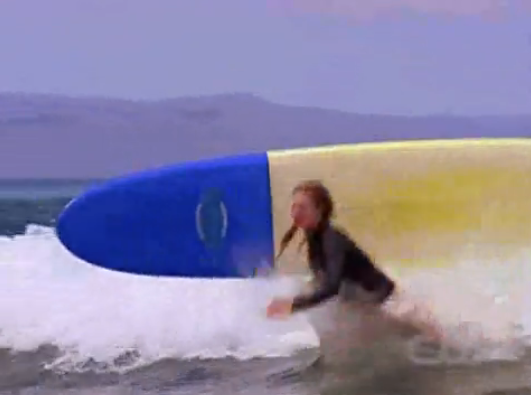 After surfing the girls go to a photoshoot, where Tyra and Jay explain the theme: hapa. In Hawaiian, "hapa" means half. Famous people who are hapa include President Barack Obama, who is hapa haole and papolo. Tyra mentions this factoid to the girls. They squeal. So far so good.
But in a bizarre twist, Tyra and Jay assign each of the 6 girls hapa characters to portray in their fashion shoot. This has nothing to do with reality of being hapa. For instance, Erin must portray someone who is Tibetan and Egyptian, but the clothing is costume reinterpreting some historical style. Fashion, it's not.
Makeup artists paint Erin's skin and hair dark, and wardrobe people put on a cleoptra-style gown with some kind of funky chunky gold headress. No wonder she's confused. The other 5 girls suffer a similar fate. Not so much squealing now.
The best thing about this hapa Halloween photo shoot on this "reality" show are the moody Upcountry clouds and the gorgeous magic hour light from Maui's sunset.